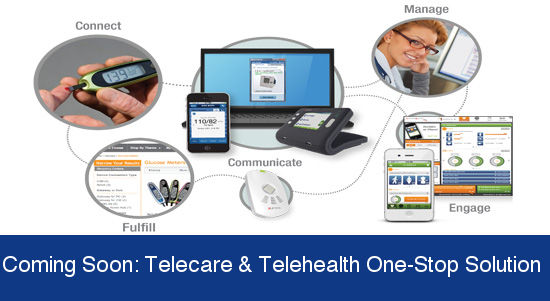 Your worry – I can't be there all the time – how do I make sure parents vital signs are the acceptable range?
Wellness Devices. ISI would install the equipment you need to get you moving towards better health at any stage of life. Through daily tracking of blood pressure, weight and physical activity, you can become aware of your personal progress and take a proactive approach to caring for your health. Automatically receives your measurements and graphs it in a user-friendly interface. With optional subscription, you can view your wellness data from any computer and even remotely track the progress of family and friends.
Includes Wireless Activity Monitor, Wireless Automatic Blood Pressure Monitor & Cuff, And Wireless Precision Scale.
ISI solution: Wellness Devices for diabetes. ISI would install the equipment you need to get fast, gentle and simple way to see the effect of food on your blood sugar results. Plus, it uses the latest technology to provide you with the information you need to help you manage your diabetes better. To be available soon
ISI solution: Wellness Devices for oxygen results. ISI would install the equipment you need to get fast, gentle and simple way to see results for a fingertip pulse oximetry. To be available soon