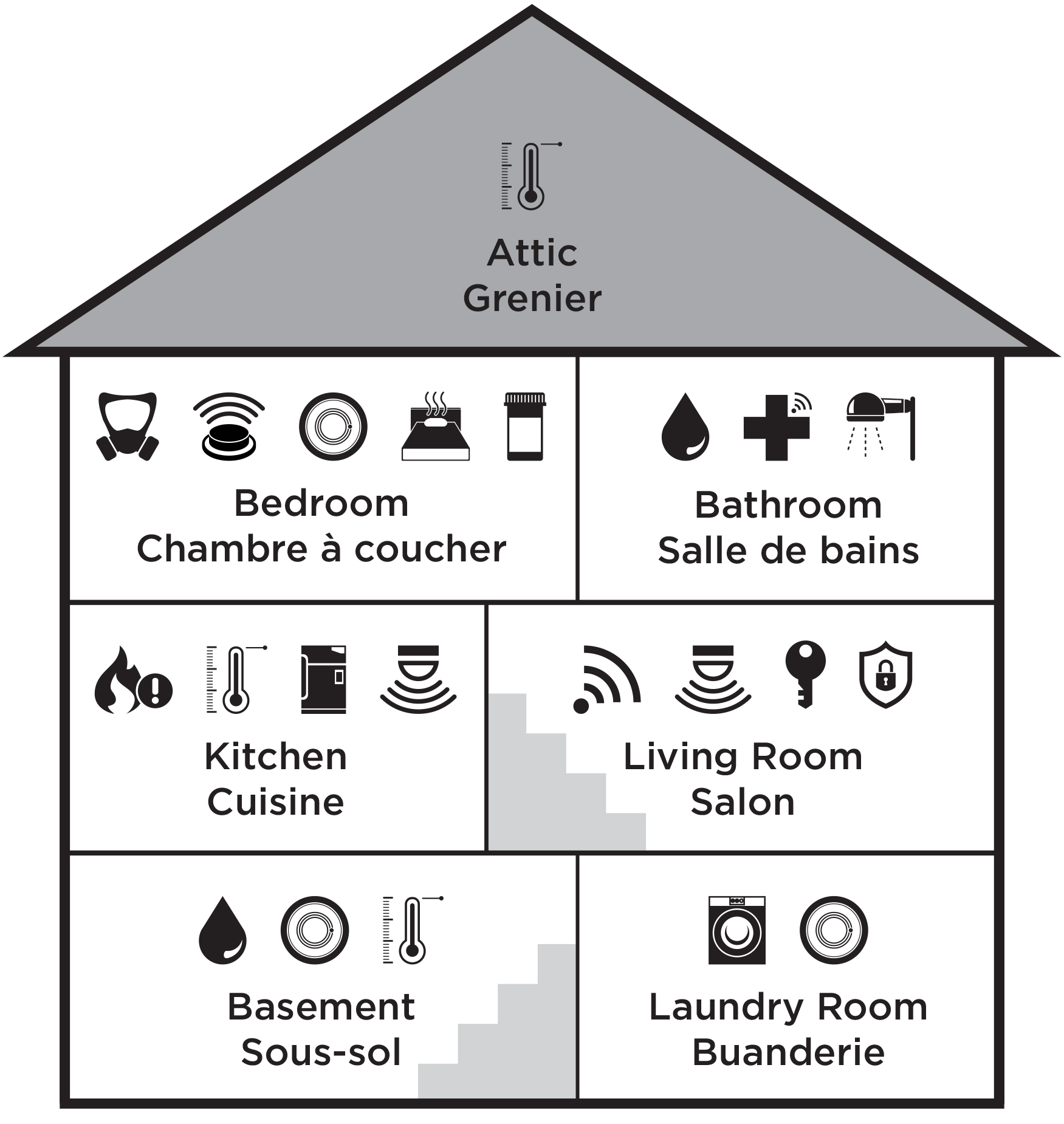 Bedroom: fire mask, panic button, smoke detector, bed pad, pill dispenser

Chambre à coucher: masque de feu, bouton de panique, détecteur de fumée, coussin de lit, distributeur de pilules
Attic: heat sensor Grenier: capteur de chaleur
Bath: flood sensor, emergency medical button, shower hot water stopper Bain: capteur d'inondation, bouton médical d'urgence, bouchon d'eau chaude de douche
Kitchen: Smart Burner , Haven, cabinet sensor, motion sensor Cuisine: Brûleur intelligent, Haven, capteur d'armoire, capteur de mouvement
Laundry room: washer auto shut off, smoke detector Buanderie: lave-linge automatique, détecteur de fumée
Living room: PERS Box , motion detector, key box for front door, door viewer, intercom Salle de séjour: PERS Boîte, détecteur de mouvement, porte-clés pour porte d'entrée, portier, interphone
Basement: dump pit water sensor, smoke detector, temperature sensor Sous-sol: détecteur de fumée, détecteur de fumée, capteur de température
Fire Suppression Kit
This is a revolutionary new product that installs in your ceiling, and when activated by heat it automatically fights the fire without water. It can provide you and your family the extra seconds to safely exit your home, reduce the damage and mess of a fire, and each unit provides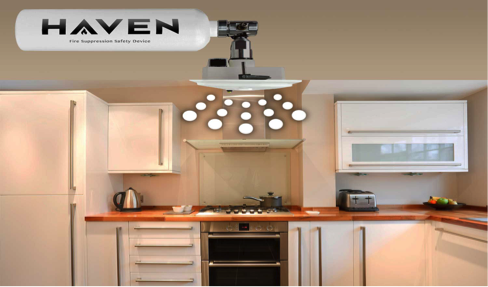 effective fire suppression to a 16′ x 16′ area.

Fire Mask
This anti-smoke mask is made of very high quality materials in order to offer you the maximum protection. Its primary function is to protect you against intense smoke during an emergency exit. If you have to use FIREMASK™ in the event of a fire we will replace it for FREE.*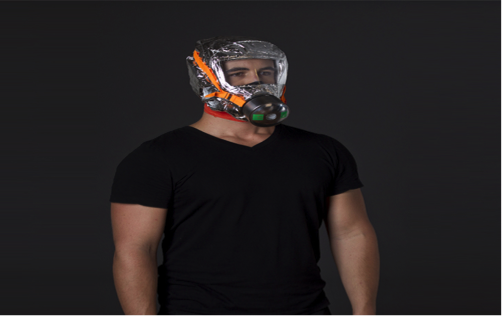 The Safe-T-element Cooking System
This device consists of cover plates you can install over existing stovetop burners that limit how hot they can get and automatically shut off the stove if they reach a certain temperature.
This product is engineered to help prevent stovetop cooking fires before they can start.
When the cast iron plate reaches just over 350°C/662°F the element automatically shuts off. As soon as the element has cooled to below 350°C/662°F the thermostat kicks in and starts heating up the cast iron plate again. In this way, the cooking surface maintains a steady, constant and safe cooking temperature. Considering that water boils at 100°C/212°F, the heat that Smart Burner delivers is more than sufficient to cook effectively, efficiently and safely.