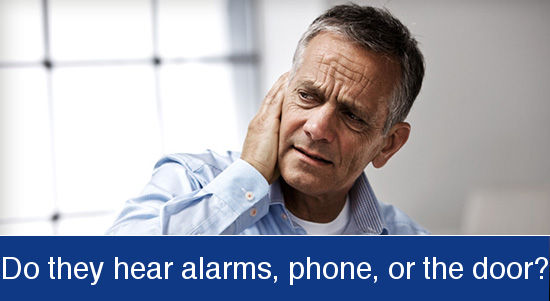 Your worry – I can't be there all the time – how will my parents hear alarms, phone, door.
ISICare Solution 1:

Home alert system.

This is a complete system that comes with all the following notifiers: Built in Lamp Flasher

Large 3.5'' clock display
Alarm clock
Powerful bed shaker
Wireless doorbell
Telephone alert
Fire Alert (Option)
Motion detection (option)
ISICare Solution 2:

Pocketalker.

Transform your senses. Listen to life,
to the sounds you choose, with the new Pocket talker. Designed with you in mind, the 2.0 exudes beauty and grace both inside and out. Clean lines designed for comfort and style. Cutting-edge technology clearly in tune with your life. So, spread those wings. Personally tailor your listening experiences with the 2.0's superior sound and unparalleled frequency range. Hear more of what you want to hear, when you want, where you want.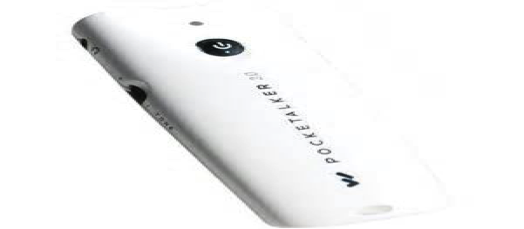 ISICare Solution 3:

Amplified Telephone with Photo Speed dial.

The amplified corded phone, features Power™ technology to make sounds not only louder, but also clearer and easier to understand. Now with up to 26 decibels of amplification and programmable photo memory buttons, this phone is an ideal solution for those with mild-to-moderate hearing loss or low vision
.

ISICare Solution 4:

Alarm Clock with Super Shaker.

A straight-up alarm clock with large, easy to read (1.8″) display, bed vibrating unit, and 5-level dimmer function, is solid and reliable. Several convenience features make it one of our most popular clocks. Our powerful bed shaker allows others to sleep while you wake to the quiet vibrating bed shaker. Sleep well with the confidence of knowing you'll wake up on time.

ISICare Solution 5:

Cordless Telephone with Bluetooth & Answering Machine.

This loud 40-decibel cordless phone pairs up with up to two mobile devices so you can enjoy crystal-clear amplified calls without using a landline. A landline jack is included so you may take calls from both mobile and landline if you wish. Separate ringtones can be designated so you can easily distinguish a landline call from a mobile call. Up to five (5) additional handsets may be added so you can have amplified Bluetooth calling throughout your household.