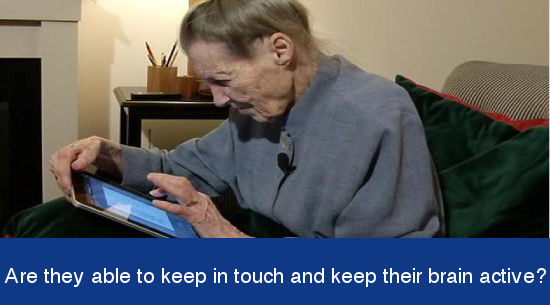 Your worry – I can't be there all the time – Mom needs to exercise her memory as well as keep touch with the family. They have limited information on family activity and feel alone. How can we help?
ISICare Solution:   Interactive system. ISICare Brain Fitness has been clinically proven to significantly improve cognitive performance in the two most important areas — memory (immediate and delayed) and language abilities — as users strengthen attention, focus, and concentration!
This comes with software and setup of complete support package that will offer the following:
ISI Provides easy the use of interactive IPAD for simple applications

ISICare Solution: Easiest Email
Designed with first-time computer users in mind, each client gets their own email address. Family and friends can add pictures and contact information to the users visual address book.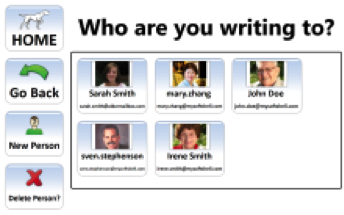 ISICare Solution: Voice and Video Calling make them feel part of the family
The users are just two clicks away from face-to-face time with children, grandchildren, caregivers and friends.
Based on popular Skype™ technology, allows anyone with an Internet connection to make free, unlimited video calls to Skype users.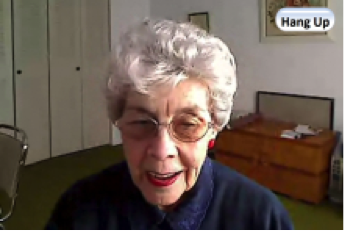 ISICare Solution: Brain Fitness Games
Studies show that computer use and brain fitness games improve mental health. Keep mentally fit with our games designed specifically for seniors. Games such as :
Card Games for Seniors
Solitaire
Memory
Cribbage
Advanced Solitaire
Advanced Spider Solitaire
Free Cell
Hearts
Word Games for Seniors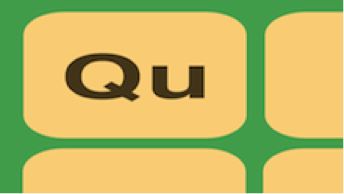 Bookworm
Text Twist
Crossword
Board Games for Seniors

Tic Tac Toe
Chess Titans
LineUp4
Simon Says
Mah-jong
Web Games for Seniors
Sudoku
Shape Shifter
Big Fish Hunting
Puzzle Game
Fruity Brain Game
Mind Fruits
Spot The Difference
Brainer
Bubble Spinner
Trivia Games for Seniors
Guess That Tune
Who What Where
Life Trivia
ISICare Solution: One-Touch Photo Viewing from friends and family
Family photos are never more than a click away with full-screen, fully zoomed photo display.
Photos sent as attachments can be downloaded easily into the photo browser with one simple click. With our new photo management system, it's even possible for users to organize their collection into custom albums!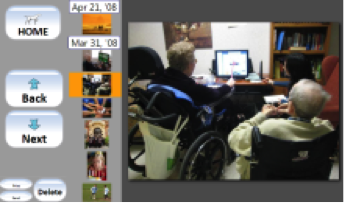 ISICare Solution: No-Nonsense Web Browser
Frustrated with tiny text and finicky scrollbars?
Navigating the web just got a whole lot easier with Pointer Ware's simple web browser.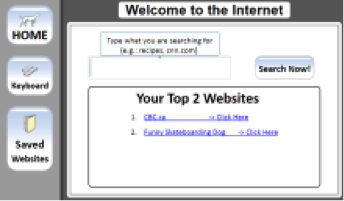 ISICare Solution: Available in other languages
English is not your native language? Not to worry. The software is currently available in French and over a dozen different languages with a customized look and feel to suit the needs of our global community.